Since 1988, the Groupe Corbeil has specialized in the transportation of bulk cement powder and cementitious additives by way of their Salaberry-de-Valleyfield based company Transport B.R.S. Inc., formerly known as Transport Cemco.
Our usual shipping methods consist in loading cement powder directly from the cement plants to our tanker trucks, whilst fly ash* (cementitious additive) is shipped to our Salaberry-de-Valleyfield terminal by means of Transport B.R.S. Inc.'s railway installations. Our fleet of tanker trucks equipped with pressure blowers than assure deliveries to concrete plants.
This partnership with Quebec's major cement plants allows Transport B.R.S. Inc. timely deliveries of cement powder and fly ash to plants in Quebec, Ontario and New Brunswick. In this way, our affiliated concrete plants are rapidly serviced by our team of qualified drivers
Transport B.R.S. Inc.'s know-how assures a quick and courteous delivery service.
---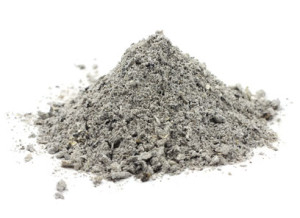 * Fly ash (by-product of the combustion of pulverized coal in electric power generating plants) is a fine powder composed of spherical particles. It is one of the supplementary cementitious material, or pozzolan, widely used in ready mix concrete for the construction industry.
When fly ash is added to concrete, it improves the following properties of concrete:
improved workability
reduced bleeding and segregation
increased flexural and compressive strengths
improved pumpability
They increase the durability and the chemical resistance of concrete, while decreasing its permeability. The principal interest of fly ash is its contribution to sustainable construction by using less cement powder, therefore reducing CO2 emissions.
The use of this cementitious material in concrete can help to obtain LEED® (Leadership in Energy and Environmental Design) points.
CONTACT US FOR MORE INFORMATION:
Tel: 450-377-5560
@: info@groupecorbeil.com
---
Dispatch:
Tel: 450-377-5560, option 1
---
Location:
368 boul. Monseigneur-Langlois, Salaberry-de-Valleyfield, Qc