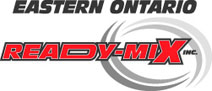 Eastern Ontario Ready-Mix Inc. has been working in the field of concrete since 2007. This plant's highly experienced staff has conferred it the necessary know-how to meet the continually growing demands of eastern Ontario's markets.
In 2014, the opening of a new plant in Hawkesbury, at the cutting edge of technology, has ensured the production of first quality concrete on a consistent basis and the two cement silos onsite allow for a variety of mixes.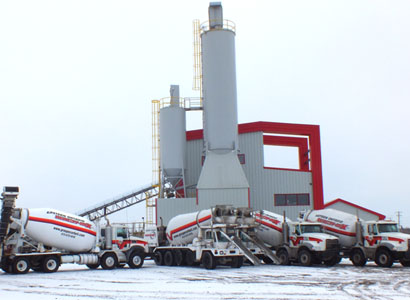 ---
CONTACT US FOR MORE INFORMATION:
Jonathan Royer
Director of sales and operations
Tél: (613) 675-1818 ext. 6302
Cell: (613) 551-0557
@: j.royer@groupecorbeil.com
Plant location:
630 County Road 17, Hawkesbury, On
---

REGIONS SERVED:

Located in Hawkesbury Ontario, this plant can serve Eastern Ontario as well as the Argenteuil area in Western Quebec.


---
PRODUCTS OFFERED:
GU Portland cement concrete mix
GUb-SF Portland cement concrete mix
LEED® certification concrete mix
Mortar cement
Backfill concrete
Special concretes :

roller-compacted
expansive
exposed aggregate
fiber reinforced (polypropylene and structural)
waterproof
shotcrete
decorative (colored) and stamped
cellular (lightweight)
self-leveling (SLC)
anti-leaching
self-placing
high performance (HPC)
---
TYPES OF PROJECTS:
residential
commercial
industrial
agricultural